'Star Trek: Strange New Worlds' costume designer dishes on her dazzling outfits (exclusive)
'Star Trek: Strange New Worlds' costume designer dishes on her dazzling outfits (exclusive) (Image Credit: Space.com)
For any reputable costume designer blessed with a fertile imagination and a keen eye for fashion, providing the 23rd-century outfits for characters in the "Star Trek" universe is truly a dream job.
For the second season of "Star Trek: Strange New Worlds," which launched on June 15 and streams exclusively on Paramount+, Bernadette Croft ("Star Trek: Discovery") and her Toronto-based costuming team have been churning out futuristic wardrobes for not only the officers and crew of the USS Enterprise but also a range of alien races scattered across the galaxy.
Croft was the head costume designer on the premiere season of "Strange New Worlds" in 2022 after working with Gersha Phillips on "Star Trek: Discovery" Season 3. One of her standout achievements last year was the eighth episode, "The Elysian Kingdom," a campy, light-hearted fantasy in which the crew becomes trapped in a fairy tale by a sentient nebula.
This episode had been submitted for consideration for a 2023 Emmy Award for Outstanding Fantasy/Sci-Fi Costumes but was sadly (and wrongly, if you ask me) edged out of a nomination nod during Wednesday's (July 12) official announcement ceremony.
Related: 'Star Trek' streaming guide: Where to watch the 'Star Trek' movies and TV shows online
We spoke with Croft regarding the process of creating these special "Star Trek: Strange New Worlds" outfits for Episode 8, extracting nuances from the characters' personalities to form each costume, working with modern 3D printing, which outfits were her favorites and hints for upcoming fashion statements in Season 2.
Space.com: When you first read the script for director Amanda Row's fun episode, what did you discuss regarding the costume designs and her vision for this fantasy chapter?
Bernadette Croft: Interestingly, Amanda came from the art department and originally worked building beautiful sets for TV and film, and now she's a director. So she comes with a very special kind of talent and experience in terms of the visual representation of the script. I was very lucky how collaborative she was and how I could delve into the script. I'm a fantasy kid and I loved movies like "Labyrinth" and "The Princess Bride." So I could dip into my own nostalgia and reminisce about how important imagination is as a kid.
I first wanted the daughter, Rukiya, and her father, Dr. M'Benga, to have elements of African culture and lean into Babs' [Olusanmokun] Nigerian heritage. I wanted that African inspiration to be prevalent, and I researched past and present Nigerian royalty and included things in the costume like the coral necklace, which is a symbol of wealth and power. They needed to be really colorful and a feast for the modern eye. The script transported me instantly to this fantasy story in space. It's lively and charming but there's this undertone of a parent's pain of letting go.
Related: 'Star Trek: Strange New Worlds:' Augments, Illyrians and the Eugenics Wars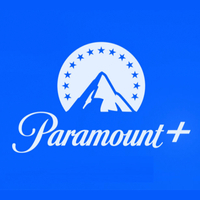 Watch Star Trek: Strange New Worlds on Paramount Plus: Get a one month free trial 
Get all the Star Trek content you can possibly handle with this free trial of Paramount Plus. Watch new shows like Star Trek: Strange New Worlds and all the classic Trek movies and TV shows too. Plans start from $4.99/month after the trial ends.
Space.com: Where else did you draw inspiration from in creating the vivid variety of costumes?
Croft: David Lynch's "Dune" is so iconic. It revolutionized costuming. I also looked at medieval history and traditionally what does a fairy princess or a knight look like. It was one of those episodes where we could have these eclectic tastes and glean certain elements from all of these types of sources and bring it all together. And the actors had so much fun with it. There's a lot of trust and respect with the cast and different departments in bringing such an iconic show to life.
Space.com: Can you dissect how Hemmer's (Bruce Horak) incredible sorcerer costume was created?
Croft: Bruce gave us so much energy in the fittings. And he loves textures and the way things make him feel, and it was such an incredible collaboration. That mantle is molded leather on his shoulders with the different chainwork. We 3D-printed a skull and sun motif and used layers of different fabrics in the robe. We had this grey shiny-silvery "moon dust" that we applied to the hems and made it look a little rough around the edges. That Caster costume was one of my favorites. I loved it. Bruce wanted to keep it!
Space.com: Anson Mount appeared to have a blast in his pompous chamberlain outfit. How did that lavish wardrobe and his transformation from stern starship captain to conniving fool come about?
Croft: For his portrayal of Captain Pike, he leads with this stoic authority that you have to listen to, and he's respected and knows his stuff. His weaselly character in "Elysian Kingdom" was completely the opposite. The green color kind of referenced that green wrap jacket that he sometimes wears in season one. The broach he wears is just his Starfleet command emblem turned upside down. His cape was wonderful. In some of the outtakes he'd swing it around, so it's great to see how a costume can enhance an actor's performance and really let them get into it.
Space.com: Ethan Peck seemed like he became absorbed in his dark wizard costume you and your team created. What was the process for conjuring up Spock's outfit?
Croft: I wanted to give him an imposing silhouette with strong, sharp shoulders. The robe hung off his body, and we used different textures of wool, brocade, and leather. They were all darker tones but with some metallic qualities. We wanted him to look like he's been trudging through a swamp, so the bottom of his robe was muddy and dusty. There was a weird creepy element to him, too. The wig was this wild rock star wig, and Ethan thought that was really fun.
It was such a cool costume, and it was hot, and Ethan did a great job. My favorite element of Pollux's costume was his pendant. It was two dragons with this oil-slicked crystal. One of our costumers 3D-imaged that, and we got it 3D-printed.
Related: Best space-themed 3D prints: Recreate iconic spacecraft and objects
Space.com: Christina Chong's Lt. Noonien-Singh is always so guarded, and seeing her manifest this silly girlish princess was hilarious. Can you tell us your thoughts on the design of her magical gown?
Croft: Her normal character on the show is this militaristic, take-no-prisoners security officer. In this episode, she plays a whimsical fluffy princess. It was so cool to see Chrissy's range, and she can switch effortlessly with it. It's lovely to see actors show off that range. I think I must have drawn that costume when I was a little girl, thinking, This is my ultimate princess gown. The actual skirt was about seven feet across, and with all that sequined fabric, it was quite heavy.
Chrissy is also an ex-dancer, so she could really hold that costume together and would enter the room with all that magic. She had to get dressed in a tent on set and couldn't even fit through doorways. By the end of the day, the skirts would pick up all these sticks and debris, and we'd wonder what she'd been walking through. It was one of my favorite costumes for sure.
Space.com: What can you tease about Season 2's sci-fi costumes to come?  
Croft: We have some really fun episodes in Season 2. You've got comedy, romance, horror. We've got a thriller. The crossover episode with "Lower Decks" was so much stupid fun. I was lucky enough to bring to life the "Lower Decks" uniform that Tawny Newsome and Jack Quaid's characters wear from that show. We took special care in making sure Mariner and Boimler's uniforms made sense in our "Strange New Worlds" universe, but also made sure that the "Lower Decks" team headed by Mike McMahan was cool with it, and they gave us their seal of approval. It was a treat to see them bring their characters to life on set and they've got such great chemistry.