'Star Trek' advisor warps into NASA to talk real science of sci-fi
'Star Trek' advisor warps into NASA to talk real science of sci-fi (Image Credit: Space.com)
As "Star Trek's" main science advisor since 2019, astrophysicist Erin Macdonald knows a thing or two about the final frontier.
She also knows how important it is for the famed sci-fi franchise to have a strong storytelling foothold in the actual laws of physics and cosmology.
Macdonald gave a talk last month at NASA's Goddard Space Flight Center in Greenbelt, Maryland, titled "From Warp Drives to Tachyons: Physics in Star Trek." The lecture addressed the symbiotic relationship between "Star Trek" and real-life space exploration and scientific discovery.
Related: Star Trek streaming guide: Where to watch the Star Trek movies and TV shows online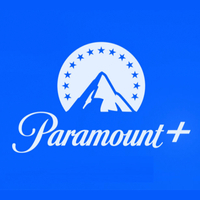 Watch Star Trek on Paramount Plus: Get a one month free trial
Get all the Star Trek content you can possibly handle with this free trial of Paramount Plus. Watch new shows like Star Trek: Strange New Worlds and all the classic Trek movies and TV shows too. Plans start from $4.99/month after the trial ends.
"There is so much renown and history at NASA Goddard, it was a wonderful opportunity to speak at this venue and to the folks who work there," said Macdonald. "I love being able to share science fiction with a more science-oriented audience and help them see how a scientist approaches narrative storytelling.
"The way I kind of advertise my science advising is that I do a 'yes, and' approach," she added. "It's important to find ways to integrate actual science when it's appropriate and being able to bend the rules and say, 'Let's just not explain it,' when we can. The main rule for me is to make sure nothing is said in the show that is explicitly wrong."
Proud Trekkie and Hubble Space Telescope operations project scientist Ken Carpenter set up Macdonald's August chat, which covered the multitude of associations stemming from the space agency's link to "Star Trek" over the decades.
"'Star Trek' and NASA have had a strong connection for many years, with the former being inspired to write stories of the future by current-day NASA activities, and the latter inspired to do great things now by the stories we've all viewed," Carpenter noted. "Both have benefited greatly from this continuous interaction. Dr. Macdonald was the obvious choice to join the series of 'Trek' luminaries who have visited Goddard over the years and explored this connection."
Prior to Macdonald's presentation, Carpenter led her on a tour of the Goddard Space Flight Center, specifically the Hubble Space Telescope's central command room and the massive Integration and Test Complex where the $3.5 billion Nancy Grace Roman Space Telescope is being assembled for a slated 2027 launch.
"It was thrilling to see the Nancy Grace Roman Telescope in its early stages of development," Macdonald said. "Additionally, I was honored to have my parents with me so they could see the work being done. They worked very hard to make sure we learned all about Hubble through the '90s as images were released, so to see its continuing work and the future generations of these telescopes, and to share that with them, was very special."
Macdonald expressed her thoughts regarding the importance of the ongoing interplay between NASA and "Star Trek" that has included naming the first space shuttle after the series' U.S.S. Enterprise starship, and actor Nichelle Nichols (Lt. Nyota Uhura) encouraging NASA brass to recruit astronauts of color in the 1970s.
"I'm honored to play a small role in continuing that relationship and hope to do so for many years in the future!" Macdonald said. "Where I have had a great experience is my continued relationship with peers who work at NASA and other organizations, who reach out to tell me about a new, interesting discovery, or even more, a new 'unknown' that has been uncovered. Here we can find ways to integrate those into the stories going forward."