SpaceX to launch 2 Starlink missions 7 hours apart late Wednesday and early Thursday: Watch live
SpaceX to launch 2 Starlink missions 7 hours apart late Wednesday and early Thursday: Watch live (Image Credit: Space.com)
SpaceX plans to launch two Starlink missions less than seven hours apart late Wednesday (Aug. 16) and early Thursday (Aug. 17), and you can watch the action live.
A Falcon 9 rocket is scheduled to launch 22 Starlink satellites from Florida's Cape Canaveral Space Force Station Wednesday at 8:14 p.m. EDT (0014 GMT on Thursday). Then, another Falcon 9 will loft 21 more Starlink craft from Vandenberg Space Force Base in California on Thursday at 3:01 a.m. EDT (0701 GMT; 12:01 a.m. local California time).
You can watch both missions live here at Space.com, courtesy of SpaceX, or directly via the company. Coverage for each launch is expected to begin about 5 minutes before liftoff. 
Related: Starlink satellite train: How to see and track it in the night sky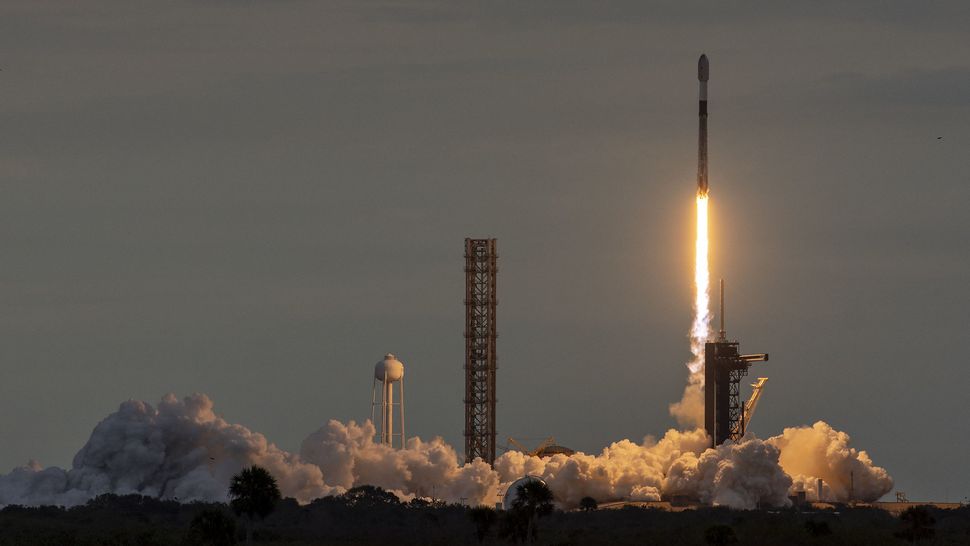 Both launches will feature rocket landings: SpaceX plans to bring each Falcon 9 first stage down on a drone ship at sea not long after liftoff.
It will be the 13th and 15th launches and landings for the Falcon 9s flying on Wednesday and Thursday, respectively, according to SpaceX. Those are impressive numbers, but they aren't reuse records: Two different Falcon 9 first stages have 16 flights under their belts.
Starlink is SpaceX's broadband constellation, which is enormous and getting bigger all the time.
Elon Musk's company has launched 4,940 Starlink satellites to date, and 4,566 of them are currently operational, according to astrophysicist and satellite tracker Jonathan McDowell.