SpaceX sharing Starship data for NASA's Artemis 3 moon landing
SpaceX sharing Starship data for NASA's Artemis 3 moon landing (Image Credit: Space.com)
HOUSTON — NASA is eagerly awaiting the successful development of SpaceX's Starship for use in the first human moon landing mission in 50 years, officials told Space.com in recent interviews.
SpaceX launched its new Starship and Super Heavy rocket towards space on April 20. While the super-tall vehicle didn't quite make it to orbit, SpaceX founder Elon Musk has emphasized his company is pivoting for a new launch date as soon as possible.
Proven space experience will be important for one of Starship's first missions: NASA's Artemis 3 moon landing, currently scheduled to put people on the lunar surface no earlier than December 2025.
Related: NASA chief hails SpaceX's 1st Starship launch despite explosion
A big piece of the planning for that moon landing mission will come from another venture: The Artemis 2 mission, now set to send four astronauts around the moon late next year.
"We have to use our team's information to help inform SpaceX, and they come back to us sometimes and ask us things," Lisa Hammond, NASA human landing system associate program manager, said in an April 3 interview at NASA's Johnson Space Center.
Hammond, speaking just hours after the Artemis 2 crew was named, said NASA is giving SpaceX specific requirements to get Starship ready. "The biggest piece of that is the crew," she added, noting NASA has more than 60 years of human spaceflight experience to share across several spacecraft systems.
SpaceX is gathering some data of its own, too, as the company is already tasked with sending astronauts to the International Space Station on its Crew Dragon spacecraft. Independent missions are also underway, such as Axiom Space's upcoming private Ax-2 mission which will send four people to the orbiting lab aboard a SpaceX Dragon capsule.
Related: Europe's new astronaut class features 2 women and a paralympian trauma surgeon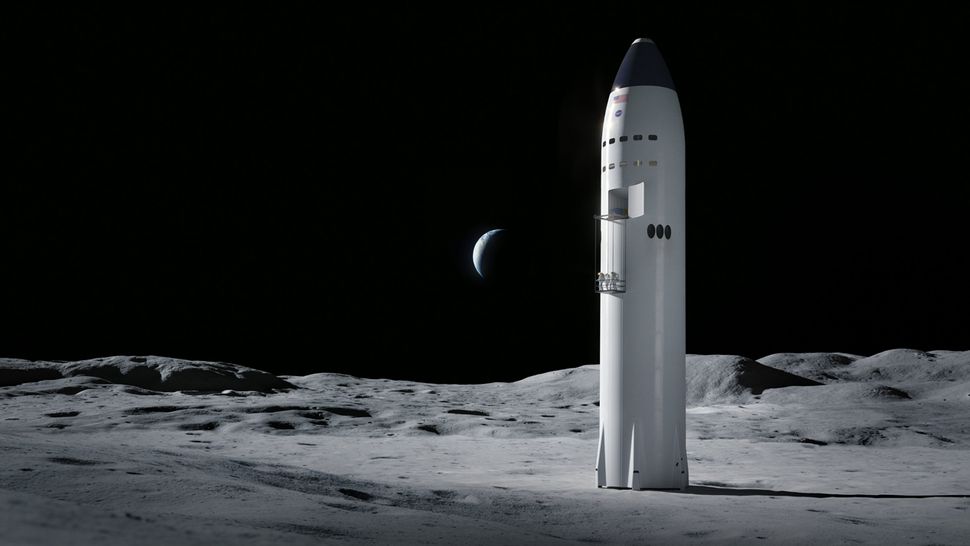 Hammond emphasized that SpaceX has been "doing a really great job" to keep NASA informed as Starship design evolves. The agency has been asking about metrics such as the design for engine performance, crew habitation and emergency egress, she said.
She said these conversations "are necessary in order for us to get to a place where we have confidence in the design to be able to certify, and then know that we've got a safe vehicle for crewed flight."
The plan for Artemis 3 will have the crew use multiple spacecraft to get to the moon. They will launch aboard NASA's Space Launch System rocket in an Orion spacecraft, then meet up with Starship in lunar orbit, said Nicole Williams, NASA human landing system office lead and insight lead for the crew compartment.
Related: Artemis 1 moon rocket looks ready for astronaut missions, NASA says
"The crew will move from the Orion spacecraft into Starship, and then go down to the lunar surface which is going to be just amazing. Even just talking about it is really, really exciting," Williams said. Once on the moon, the crew will remain about a week before returning to Orion.
SpaceX has pledged to share its data on the Starship flight test to keep driving the design forward for Artemis 3, Hammond said, which will help with NASA's plans for designing the landing tasks.
"It helps us manage our risk, helps us to understand where we want to go and maybe do some independent analysis on any of those things to help them mature a little bit faster, or mature a little bit better," Hammond added.
In the wake of the Starship launch attempt April 20, NASA administrator Bill Nelson expressed his support for the flight test.
"Every great achievement throughout history has demanded some level of calculated risk, because with great risk comes great reward," he tweeted hours after the launch attempt. "Looking forward to all that SpaceX learns, to the next flight test — and beyond."
Elizabeth Howell is the co-author of "Why Am I Taller (opens in new tab)?" (ECW Press, 2022; with Canadian astronaut Dave Williams), a book about space medicine. Follow her on Twitter @howellspace (opens in new tab). Follow us on Twitter @Spacedotcom (opens in new tab) or Facebook (opens in new tab).