Space Force Unveils New Mission Statement, Underscoring Guardians' Distinct Identity
Space Force Unveils New Mission Statement, Underscoring Guardians' Distinct Identity (Image Credit: airandspaceforces)
"Secure our nation's interests in, from, and to space."
Clocking in at nine words, that is the new mission statement of the U.S. Space Force, one created by Guardians for Guardians.
The service unveiled this fresh, succinct statement Sept. 6, several months after Chief of Space Operations Gen. B Chance Saltzman first expressed dissatisfaction with the previous mission statement: "The USSF is responsible for organizing, training, and equipping Guardians to conduct global space operations that enhance the way our joint and coalition forces fight, while also offering decision makers military options to achieve national objectives."
Saltzman called the 36-word statement "long and cumbersome," and in a C-Note sent to the entire branch, asked for feedback and suggestions for creating a clearer statement.
In the process, he ensured those responsible for upholding the mission of the Space Force could express it in their own words.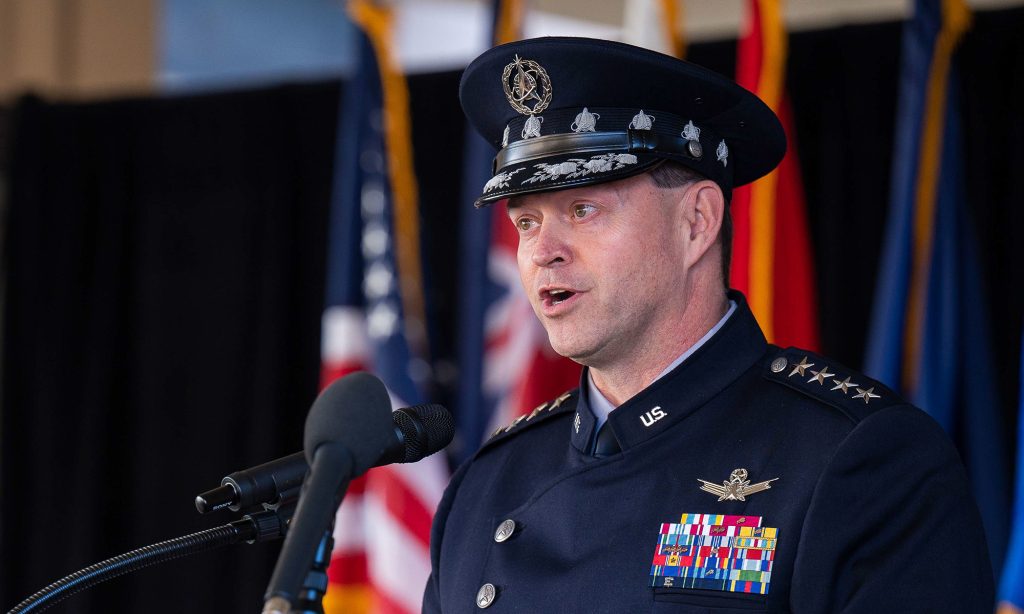 "Our mission statement was sourced from a Guardian-driven process," Saltzman confirmed in a statement.
The new statement was carefully designed to better reflect the essential functions performed by the Space Force in their service to the nation, Saltzman added. "In, from, and to space" serves as a representation of the service's three primary functions:
In space: "Space superiority activities that protect the joint force and nation from space and counterspace threats"
From space: "Delivering global mission operations like satellite communications, positioning, navigation and timing, and missile warning activities"
To space: "Assured space access through the service's launch, range, and control network infrastructure"
Saltzman has previously stressed that a service's mission statement is "one of the most important expressions of service ethos." He highlighted the importance of it being memorable, informative, inclusive, and capable of driving buy-in. The Air Force's mission statement, for example, is "To fly, fight, and win … Airpower anytime, anywhere." 
According to a service release, Space Force members held eight focus groups in July involving officers, enlisted personnel, and civilian Guardians from different commands and gathered feedback to refine the statement. The new mission statement underscores the branch's commitment to highlighting its distinct identity.
"Our mission statement is a call to action that concisely encapsulates our purpose and identity as Guardians and members of the profession of arms," Saltzman said.
In the coming weeks, senior leaders will engage in deeper discussions about the new statement with community members and relevant stakeholders to explore its meaning, a spokesperson at the Space Force told Air and Space Forces Magazine.
The U.S. Space Force, approaching its fourth anniversary in December, continues to grow and mature its young organizations as leaders stress its importance to U.S. military might. On the morning of the day the new mission statement was unveiled, Vandenberg Space Force Base collaborated with the Air Force to execute a test launch of an unarmed ICBM, marking third such test this year. Over the years, the Space Force has expanded its presence by establishing new component commands worldwide as well, including U.S. Indo-Pacific Command, U.S. Forces Korea, and U.S. Space Forces Central.