On This Day In Space: Oct. 11, 1968: Apollo 7 Launches the 1st Apollo Crew into Orbit
On This Day In Space: Oct. 11, 1968: Apollo 7 Launches the 1st Apollo Crew into Orbit (Image Credit: Space.com)
On. Oct. 11, 1968, Apollo 7 launched into space with NASA astronauts Wally Schirra, Donn Eisele and Walter Cunningham. This was the first mission of the Apollo program that carried a crew into space.
Apollo 7 rebooted the Apollo program after a fire killed three astronauts during a launch rehearsal 20 months earlier.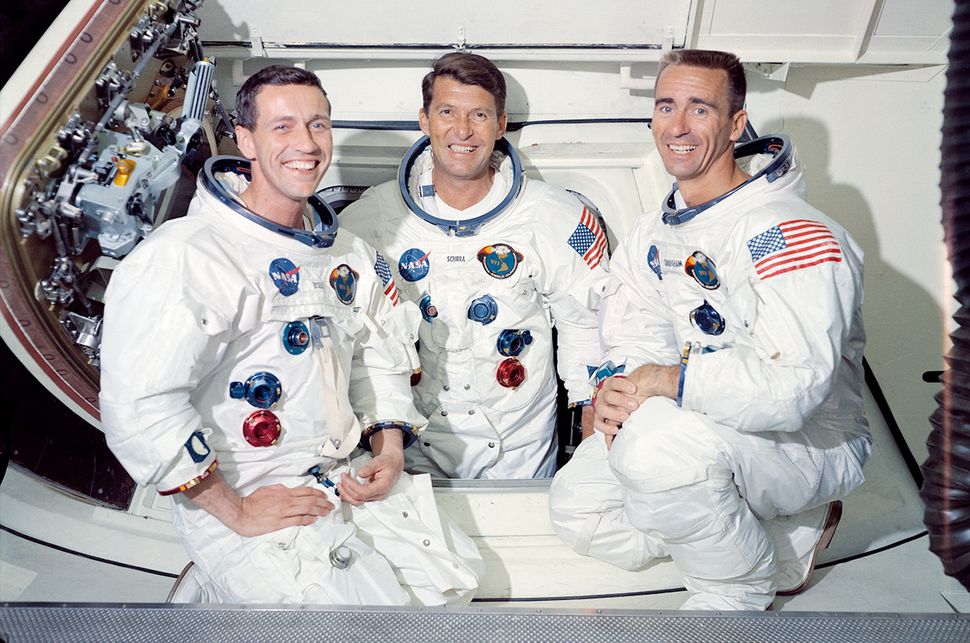 NASA needed to prove that their Apollo spacecraft worked with this mission, which was really more of a test flight. Though the spacecraft seemed to work alright, the crew got a little snippy during their 11 days in space. First, they suffered from motion sickness after launch, then Schirra came down with a cold, and the crew was constantly arguing with mission control and each other. None of the Apollo 7 astronauts went back to space after that.
On This Day in Space Archive!
Still not enough space? Don't forget to check out our Space Image of the Day, and on the weekends our Best Space Photos and Top Space News Stories of the week.
Follow us @Spacedotcom and on Facebook.