Argentina signs NASA's Artemis Accords for peaceful moon exploration
Argentina signs NASA's Artemis Accords for peaceful moon exploration (Image Credit: Space.com)
NASA's fast-growing Artemis Accords now includes Argentina, in a bid to expand the agency's influence in South America.
Argentina became the 28th country to sign on to the Artemis Accords, NASA's framework for peaceful exploration of space and the moon, on July 27. NASA administrator Bill Nelson participated in the signing ceremony in Buenos Aires, alongside Argentine president Alberto Fernández and other senior officials.
"Along with our fellow Artemis Accords signatories, the United States and Argentina are setting a standard for 21st-century exploration and use of space. As we explore together, we will explore peacefully, safely, and transparently," Nelson said in an agency statement. 
"It is essential that we move forward in relation to space development. We are convinced that it must be state policy," added Fernández, in Spanish, in an Argentine government statement. Fernández cited training for scientists as one of the key priorities of Argentina in the coming years. (Translation provided by Space.com.)
Related: What are the Artemis Accords?
Nelson was on a goodwill tour of Brazil, Argentina, and Colombia in late July to "deepen bilateral cooperation across a broad range of innovation and research-related areas," a previous NASA statement from July 21 said.
It's not the first visit by senior American policy-makers to Argentina this year. U.S. President Joe Biden had a meeting with Fernández in March that in part, discussed the countries' intention "to strengthen democratic institutions and good governance practices in the region," the White House stated at the time.
The presidential meeting took place amid worries about China's trade and financial ties with Argentina, according to Politico. NASA is unable to work with China under long-standing U.S. policy tied to national security concerns. There were concerns, Politico added, that Argentina would join a new Chinese-Russian lunar alliance that in mid-July, was already active in the region as it brought on Venezuela as a partner.
Argentina has one of the largest economies of Latin America and is especially known for its energy, agriculture and high tech sectors, according to the World Bank. But inflation was estimated at 100 percent annually as of February, and the country has been struggling with unprecedented drought along with newer import reserves.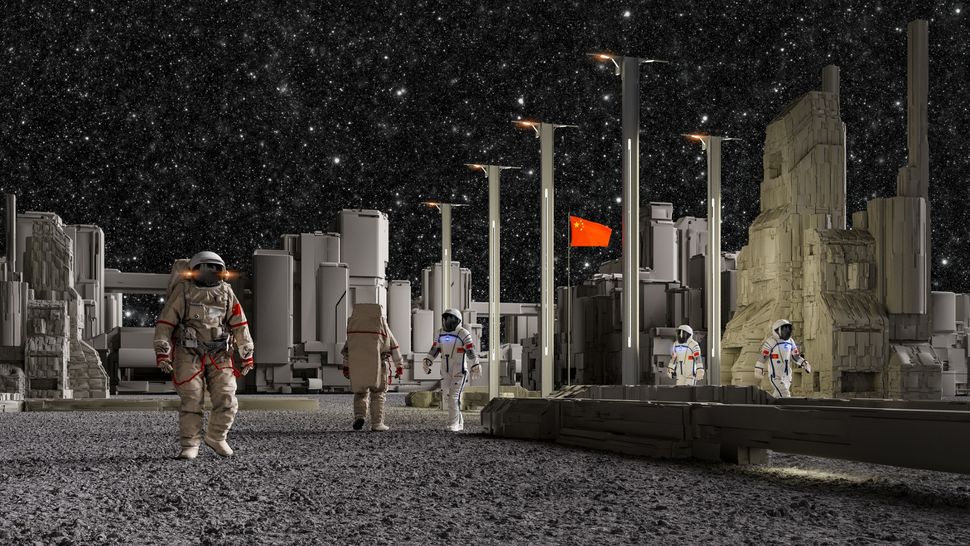 The accords share their name with NASA's Artemis program of moon exploration that is bringing four astronauts around the moon in November 2024 or so with Artemis 2 on the way to landing humans on the surface as soon as 2025 or 2026. The new agreement does not necessarily mean that Argentina will participate in immediate moon missions, however.
Argentina has a homegrown satellite manufacturing capability, a rarity in its region, according to analyst company BN Americas. State company Arsat launched the first Argentinian geostationary satellite in 2014, called Arsat-1. The telecommunications satellite remains operational alongside Arsat-2 that launched the following year. Additionally, national space commission Conae has launched four satellite missions focusing on technology tests, Earth observation and astrophysics.
No Argentine astronaut has yet flown in space. NASA astronaut Frank Caldeiro, who was born in Argentina, died at age 51 of brain cancer in 2009 having not been assigned to a space mission. More recently, Argentina's first winter Paralympian — Jean Maggi — has expressed an interest in going to space as well.
The Artemis Accords were launched in 2020 with representatives from eight nations  —  the United States, Australia, Canada, Japan, Luxembourg, Italy, the United Kingdom and the United Arab Emirates  —  signing the agreement. Five countries have signed in the past three months alone; aside from Argentina, the Czech Republic and Spain came on in May, and Ecuador and India in June.
Russia and China, who plan to independently build a base on the moon by the mid-2030s, have said that the accords are a power grab by the U.S. and its allies. Meanwhile, Nelson said in January that the U.S. "better watch out" for China's moon goals. 
He also alluded to a new "space race" between China and the U.S., using a term often used to invoke the geopolitical U.S.-Russian rivalry that backdropped the early NASA human missions and moon landings in the 1950s and 1960s.