'Star Wars: Dark Droids' writer breaks down Marvel Comics' spooky new series (exclusive)
'Star Wars: Dark Droids' writer breaks down Marvel Comics' spooky new series (exclusive) (Image Credit: Space.com)
The nefarious interstellar force known only as Scourge is set to strike starting this summer with Marvel Comics' horror-laced miniseries, "Star Wars: Dark Droids."
This inventive project takes place between the happenings of "Star Wars: The Empire Strikes Back" and "Star Wars: Return of the Jedi." It tells the story of a dangerous new enemy infecting the galaxy far, far away by targeting and corrupting its vast population of droids, cyborgs and robots.
"Star Wars: Dark Droids #1" arrived on Aug. 2, 2023 to kick off a five-issue title composed by longtime "Star Wars" author Charles Soule ("The High Republic: Light of the Jedi") and paired with detailed linework from Brazilian artist Luke Ross ("Green Lantern," "Star Wars: Darth Maul"). Issue #2 lands on Sept. 6, 2023.
Related: 'Star Wars: Dark Droids' brings robotic horror to the galaxy far, far away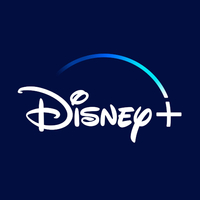 Watch all things Star Wars on Disney+: $7.99/month or $79.99/year
Sign up to Disney+ to watch Return of the Jedi, along with every other Star Wars movie and TV shows on there too including The Mandalorian, Obi-Wan Kenobi, and more.
After the release of the flagship series, "Dark Droids" spills over to a combination of spinoff crossovers, ongoing titles and one-shots including "Star Wars," "Star Wars: Darth Vader," "Star Wars: Doctor Aphra" and "Star Wars: Bounty Hunters."
We connected with superstar Charles Soule to hear just how this imaginative "Star Wars" premise was executed and what avid fans can expect moving forward.
Space.com: It's a tall task to create an original premise in the "Star Wars" universe after 45 years of content. Where did the rare nugget of "Dark Droids" originate from?
Charles Soule: You're completely right! It can sometimes be a challenge to come up with new spins on stories set in the galaxy far, far away, because we've had nearly half a century of them. This particular story came about almost as a direct response to that reality, though, as well as my own experience writing for "Star Wars" since 2015. I've written a lot in this world. (And I've been very fortunate to do so, don't get me wrong!)
For this book, I wanted to do something that felt fresh to me, something that took a new approach — because if it felt new to me, it's going to feel new to readers. That led me to the idea of telling a story focused on the droids not just as characters but as a system, a vital part of the infrastructure that makes the entire "Star Wars" galaxy run. "Star Wars" stories don't often examine just how important droids are to making everything work, but they really are essential.
Combine that with a focus on horror (my elevator pitch for this event is, "What if our smartphones deeply resent us for everything we make them do, and one day they all, together, decide to take their revenge?") and you get "Dark Droids."
Space.com: Why is this a special title that "Star Wars" fans should flock to, and why is Scourge such a compelling antagonist for you to write?
Soule: For "Star Wars" fans, I think the appeal here is that you get to see all your favorites pushed very far from the comfortable sort of action-adventure stories you're used to. Luke Skywalker is here, Leia, Vader … they're all here, but they're vulnerable in a way we haven't really seen. The story also really does dig into some of the weirder corners of the droid universe in "Star Wars," which I think is really cool. It's fast-paced, intense and will, if we've done our job right, creep you out pretty thoroughly.
As far as the Scourge, he's our prime mover within the story. The whole event is built around him. He's a new arrival in the "Star Wars" universe, built from two previous entities (one very, very, old and one newish) who realizes that he has the ability to take over other droids, accessing their memory banks as he feeds his hunger. The more he consumes, the more powerful he gets, especially because the galaxy's droids have all kinds of secrets buried in their memory banks. Think about Artoo-Detoo, for instance, all the amazing things he's seen. If the Scourge gets him, he'd know secrets of the Rebellion, the Sith, the Jedi… Artoo knows where Yoda lives!
So, the Scourge becomes increasingly powerful, but he also recognizes the horror in what he's doing. He has a hunger that can only be satisfied by taking over additional droid minds (and, if things go well for him, organic minds as well), but part of him hates that he's compelled to do these terrible things. Very Frankenstein's monster (which was a main influence on the story, along with other horror classics like "The Thing," "Alien" and "The Evil Dead").
Related: The best space movies of all time
Space.com: How does Luke Ross' artwork capture the spirit and tone of your narrative?
Soule: Luke is utterly brilliant! We worked together on an earlier "Star Wars" event, "War of the Bounty Hunters," and so I knew he could draw just about anything… but his work here is extraordinary. He needs to nail down precise droid models and designs, as well as figure out how to lean into the horror aspects of the story, and do a lot of technical storytelling relating to making sure the readers understand how the Scourge works. I've been so thrilled with what he's pulled off, and his work here (plus the wonderful colors from Alex Sinclair) is one of the main selling points for the series.
Space.com: What can readers anticipate moving forward with "Dark Droids" and its accompanying crossovers?
Soule: Mayhem! The Scourge's threat grows bigger and bigger with each issue, as the poor, deluded, monstrous machine takes over more droids and begins to work to expand beyond, ahem, the limitations of his metal form. He wants everything and everyone to be part of him, and there's a good chance he'll be able to make it happen. Every droid he takes makes him smarter, after all.
The Scourge can be in many places at once, too, hiding in any droid with any of the galaxy's primary factions, which is how the crossovers work. In the "Star Wars," "Darth Vader," "Bounty Hunters" and "Doctor Aphra" series, plus the very cool "D-Squad" tie-in miniseries, we see our main casts become aware of the threat in their midst, and realize there's really very little they can do about it!
This is a big story that works very organically to bring in the other books, which isn't always the case. I think readers will find a lot to love here.
Marvel Comics' "Star Wars: Dark Droids #2" rolls out on Sept. 6, 2023.