'Star Trek: Strange New Worlds' Season 2 transports onto on Blu-ray and 4K UHD Dec. 5
'Star Trek: Strange New Worlds' Season 2 transports onto on Blu-ray and 4K UHD Dec. 5 (Image Credit: Space.com)
"Star Trek: Strange New Worlds" has been a revelation for loyal "Star Trek" fans of all stripes.
The sophomore season, which ended this past August, was a cornucopia of genre-swapped sci-fi delights that included a frightening horror tale, a crossover with "Star Trek: Lower Decks," and the venerable franchise's first-ever full musical episode that rocked the streaming world for Paramount+.
As the Hollywood strikes have ended and showrunners Akiva Goldsman and Henry Alonso Myers are getting back to work in Toronto for what's likely to be a Gorn-filled season 3, now is the perfect time to dive deeper into the smash series when "Star Trek: Strange New Worlds" Season 2 comes home to dock on DVD, Blu-ray and 4K UHD from Paramount Home Video on Dec. 5.
Related: 'Star Trek:' History & effect on space technology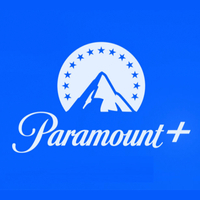 Watch Star Trek: Strange New Worlds on Paramount Plus: Get a one month free trial
Get all the Star Trek content you can possibly handle with this free trial of Paramount Plus. Watch new shows like Star Trek: Strange New Worlds and all the classic Trek movies and T.V. shows too. Plans start from $4.99/month after the trial ends.
These epic four-disc DVD, four-disc Blu-ray, and three-disc 4K UHD collections come complete with a galaxy of extras to enhance your appreciation and knowledge of how this sensational sci-fi series was produced. They've even tossed in a limited-edition "Subspace Rhapsody" mini poster and customizable character magnets packed into the deluxe Steelbook set to sweeten up the deal.
Here's the detailed description:
"Join the crew of the U.S.S Enterprise that's 'Beyond impressive' (Rolling Stone) as they go where no season of 'Star Trek' has ever gone before! 'Star Trek: Strange New Worlds' Season 2  contains more than two hours of special features, including behind-the-scenes featurettes and never-before-seen deleted, extended, and alternate scenes."
As a brief refresher, "Strange New Worlds" Season 2's cast includes Anson Mount ("Hell on Wheels") as Captain Christopher Pike, Ethan Peck ("The Sorcerer's Apprentice") as Spock, Rebecca Romijn ("X-Men") as Una Chin-Riley, Celia Rose Gooding ("Breakwater") as Nyota Uhura, Jess Bush ("Halifax Retribution") as Nurse Christine Chapel and Academy Award nominee Carol Kane ("Hester Street") as Pelia.