Space Force Sets New Speed Record Going from Orders to Launch in 27 Hours
Space Force Sets New Speed Record Going from Orders to Launch in 27 Hours (Image Credit: airandspaceforces)
The Space Force set a scorching new record Sept. 14 when it launched a satellite into orbit from Vandenberg Space Force Base, Calif., just 27 hours after receiving launch orders. The successful mission, named Victus Nox, is a milestone as the branch works to deploy new systems faster in response to changing operational requirements.
"The success of Victus Nox marks a culture shift in our nation's ability to deter adversary aggression and, when required, respond with the operational speed necessary to deliver decisive capabilities to our warfighters," Lt. Gen. Michael Guetlein, Space Systems Command boss (SSC), said in a press release Sept. 15. 
"This exercise … proves the United States Space Force can rapidly integrate capabilities and will respond to aggression when called to do so on tactically relevant timelines," he added.
The 27-hour launch record is just the latest in a series of rapid-fire preparations that began less than a year ago, when SSC, the field command responsible for acquiring and launching space systems, awarded contracts to Millennium Space Systems and Firefly Aerospace. Millennium built the satellite, which will help the service's Space Domain Awareness mission, the manufacturer wrote in a press release, while Firefly built the launch vehicle.
In August, the two companies entered a 'hot standby phase' where they awaited an alert notification from Space Force that would give them 60 hours to transport the payload from the Millennium facility in El Segundo to Vandenberg 165 miles away, then test, fuel, and mate it to Firefly's Alpha launch vehicle. 
That series of tasks usually takes weeks or months to complete, but the Victus Nox team completed it in just 58 hours before standing on alert as they awaited the call to launch. The previous record of 21 days was set in June 2021, when SSC launched a Northrop Grumman Pegasus XL rocket carried by a modified airliner. That mission was called Tactically Responsive Launch-2 (TacRL-2)—the general ability to rapidly launch satellites to respond to urgent operational needs is called Tactically Responsive Space (TacRS).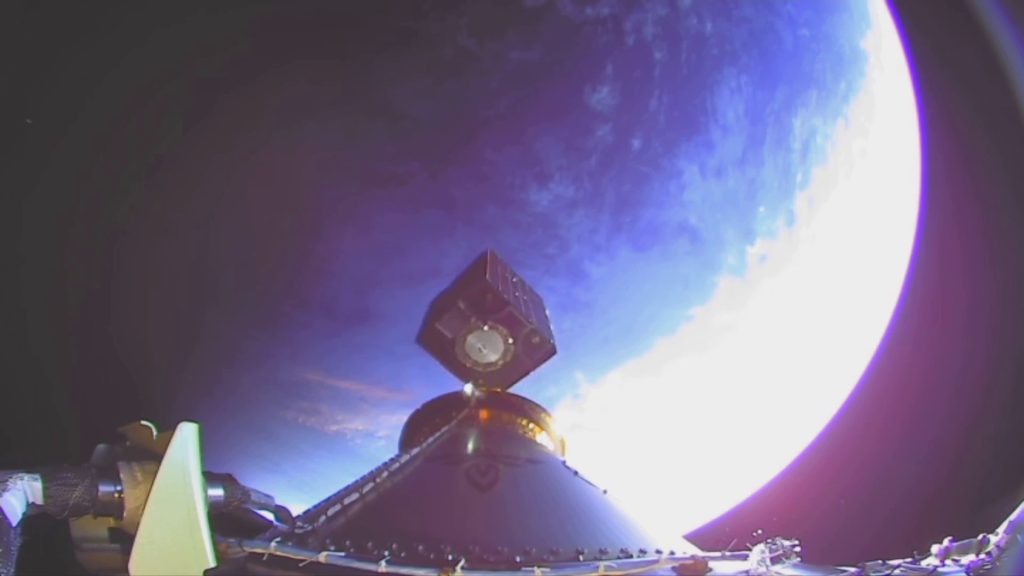 Now that it is deployed in low Earth orbit, the Victus Nox satellite has a deadline to begin operations within 48 hours. The mission is a major accomplishment for SSC's Space Safari Program Office, which is charged with responding to urgent on-orbit needs, a capability space experts say needs to move faster.
"We need to develop combat-ready forces that are resilient and are ready for the fight," Lt. Gen. DeAnna M. Burt, deputy chief of space operations for operations, cyber, and nuclear, said in March. "A key part of that is ensuring our architectures are threat-informed and capabilities are delivered at an operationally relevant pace and speed."
In a Firefly press release, the company said it was ramping up production of Alpha launch vehicles, which could indicate future speed runs. 
The Space Force has already started planning another Tactically-Responsive Space mission, in partnership with the Defense Innovation Unit. Dubbed Victus Haze, the mission's goal is to combine ground stations, launch capabilities, and a satellite and be ready to launch on 24 hours' notice, and mission-ready within 48 hours of reaching orbit.